The offer of activities in San Candido and the surrounding areas is very wide!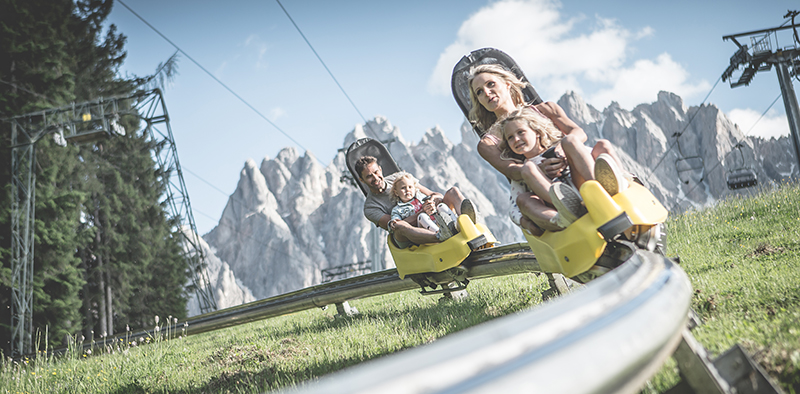 After an active day in the open air, the guests of our Garni "Siebnerhof" love to spend their evenings taking a stroll in the nearby pedestrian area of San Candido, savoring the gastronomic specialties offered by the various establishments or admiring the shop windows.
Naturally, our garden is also available to our guests, as is the grill for nice barbecues with friends!
Here are some useful tips to make the most of your summer holidays in San Candido:
Experience the Dolomites in summer: hiking, walking, climbing, mountain biking and cycling with the whole family (e.g. the classic San Candido - Lienz)...
The ski lifts of the Sesto Dolomites facilitate the ascent to the magnificent mountains that frame us and offer a breathtaking panoramic view. Monte Baranci, Mont'Elmo and Croda Rossa have always been destinations for all nature lovers, as well as a starting point for many high-altitude excursions!
Other places not to be missed in Alta Val Pusteria - one step from heaven - are undoubtedly: Lake Braies, the Three Peaks, Lake Dobbiaco, nearby Tyrol, Brunico , etc....